Homa ESG- Steering Committee.

We live in an era of significant changes; nevertheless, a global consciousness has grown: companies must "take care".

At Homa, we believe that it is our duty to be sustainable, responsible and accountable in everything we do.
Innovative, progressive and influential, we have created a modern approach to the cooling industry. Since our inception 20 years ago, Homa has been environmentally conscious.
Our action-based philosophy goes hand-in-hand with the importance we attach to relationships to encourage more remarkable and far-reaching change.
We were one of the pioneers to choose R600a refrigerant gas right from the beginning promoting and supporting the introduction of cooling appliances embedding this eco-friendlier gas in many countries.

We are dedicated to reducing our footprint along our entire supply chain. We focus on the issues that have the most significant positive impact and where we have the greatest opportunity to create long-lasting change.
Earlier this year, we launched our very first publication focusing on the topic: "Homa Green Paper".
This release shares our reflections and deep thinking for the future of our planet and our leading strategy as one of the largest refrigeration manufacturers to take on more responsibilities.
Exactly one year ago, during the 2021 Homa Fall Event, we started to share our sustainability strategy and promised to make substantial moves to strengthen our ESG journey.

Homa genetically rooted innovative spirit guided us in fulfilling the high-standard energy requirements in Europe, the USA, Japan, Australia, and the Middle East.

Nothing like numbers helps to give value to words.
Here is an overview concerning the challenging Energy Label European legislation; by 2023, we will have around 20 product platforms competitively ready for energy class B & C.
Our plans ran fast, and our specialist engineering team is testing innovations on several crucial platforms for energy class A products.
We are also taking another step further, forming an ESG steering committee to drive and take the overall responsibility for the operation of Homa's ESG policy and delegate responsibility for overseeing its implementation.
On 19 August 2022, our international ESG Steering Committee was officially appointed.
It is composed by:
Michael Yao, CEO of Homa Appliances, is a member of the Board of Directors and oversees the Company's policies, practices, and performance concerning ESG matters.
Anthea Wang, CEO Assistant and General Manager of the International Business Centre will be responsible for implementing the ESG policies and ensuring they are transferred to the commercial team
Federico Rebaudo, General Manager of the European Office, with his deep international vision, will manage Homa's cultural transformation towards an ESG-driven organisation. He will design the right communication strategy to achieve the goal.
Han Sang-Wook, Production Plant Manager, will be responsible for implementing ESG policies in the production process.
Miyamoto Masao, Senior Technology Specialist of the R&D Centre, will oversee the implementation of ESG policies in the R&D process.
Ye Yonghong, Director of General Management Department, her primary role is factory audit and ESG Data Analysing/Reporting.
Fu Yong, Director of the Machinery Equipment Department, will be responsible for sustainable investing and managing utility equipment.
Tan Zhengfeng, Director of the IT Department, his responsibilities include the sustainable digital transformation of Homa digital platforms and manufacturing execution system.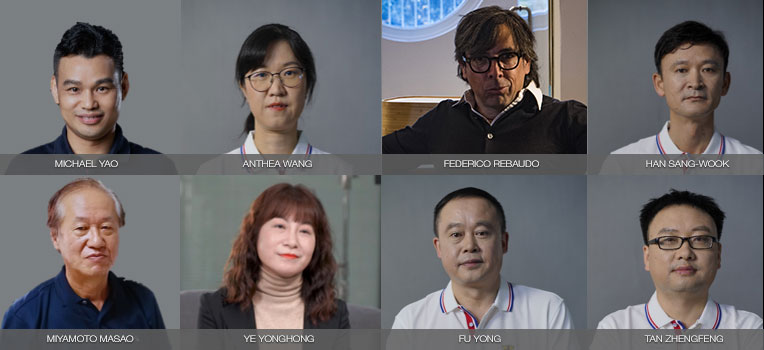 Supported by external experts and specialists, we plan to structure a dedicated reporting system to make our goals public. We think this is the best way to positively share our challenge with our stakeholders and boost the whole Company in this direction.
We have our unique and distinctive way of creating positive change for Food Preservation and, consequently, our planet.
We take a stand on the critical issues facing our world today, stimulate conversation, and, importantly, take action!
YOU WILL FIND MORE INFORMATION ABOUT OUR JOURNEY TO SUSTAINABILITY BY BROWSING HERE
Copyright HOMA 2022- Issued by Homa Marketing dept. on October 2022