It will be more and more connected, with joined-up design from start to finish attention is on all phases of production, from concept to disassembly of the different components.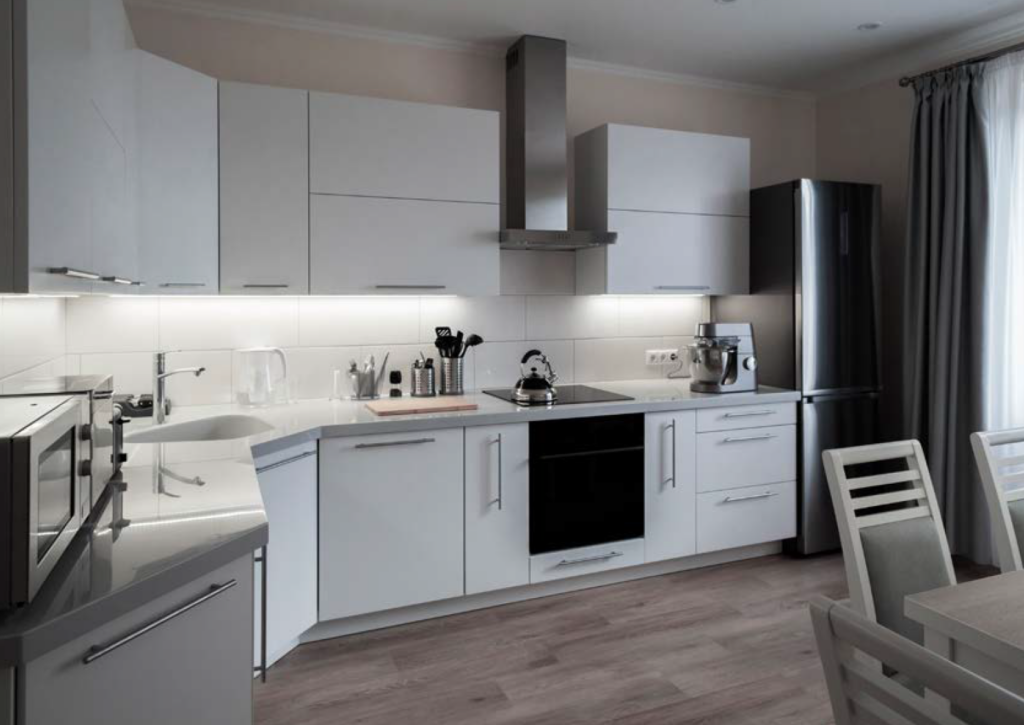 In the last eighteen months the kitchen has played a key role never experienced before in family life. Most people have spent an unprecedented amount of time at home for work, study and leisure, giving rise to new needs and habits that are impacting inevitably on the kitchen environment. People want more space for the preservation of food, both fresh and preserved, equipment and surfaces that are easy to clean, and appliances that provide an experience that is more and more connected and personalised. Additionally, there is the need to combine long-lasting performance with timeless design, unaffected by fashion – stone, marble, wood are synonymous not only with durability and quality but also with attention to local raw materials – as well as being sustainable in all phases of production, from design to post-use. Hand in hand, consumers are tending to seek interiors that provide a new idea of wellbeing that translates into sophisticated air and water filtration systems, sterilisation of surfaces by means of infrared technology, and lighting systems synchronised to circadian rhythms. From an aesthetic perspective, colours and finishes are selected that provide joy and inspiration in the most creative room in the house.
Five devices that will become popular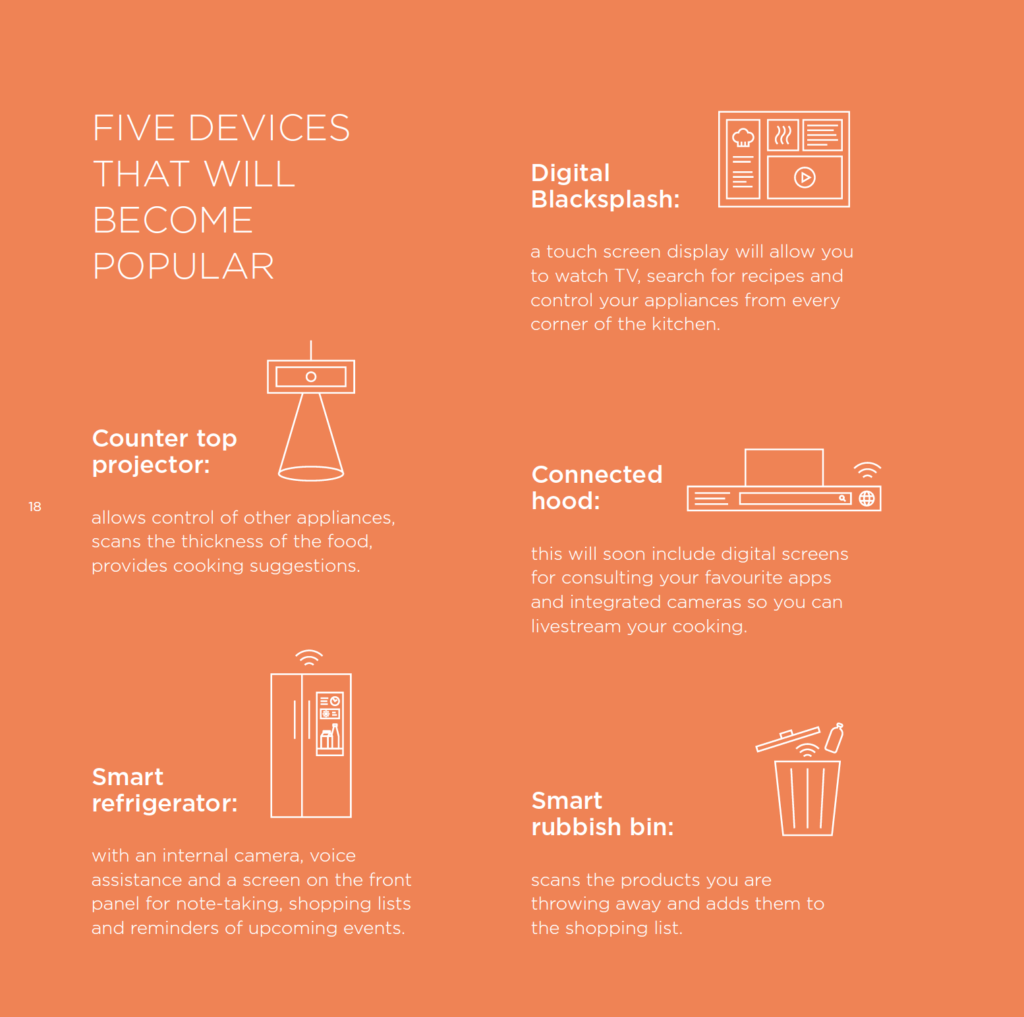 According to Deloitte Global state of consumer tracker which gathers the opinions of more than 40 thousand consumers in eighteen countries, some habits acquired during the Covid 19 period will continue beyond the end of the health crisis. In particular, more than half of consumers think that after the pandemic they will cook more than they did before, 42% will continue to order takeout food and 36% to buy fresh food.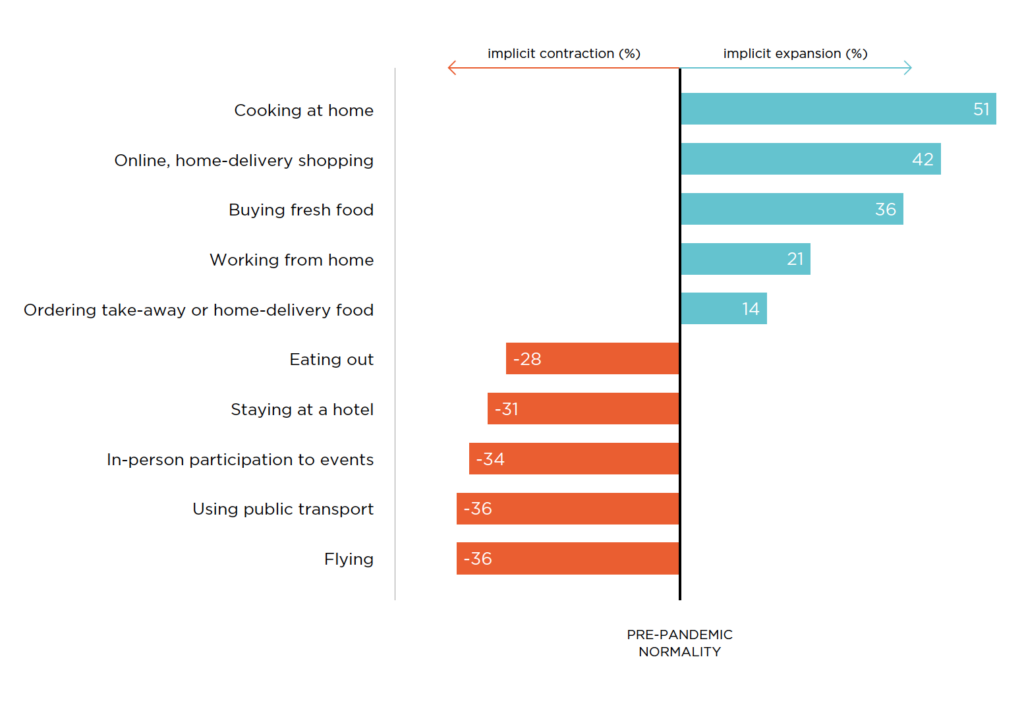 http://public.tableau.com/app/profile/deloitte/viz/GlobalStateoftheConsumerTracker/DeloitteCOVID-19Analysis
Copyright HOMA 2022- Issued By Homa Marketing dept. on March 2022